See Saw/Teeter Totter $249
Let's have some fun!
The See Saw/Teeter Totter is perfect for the whole family. Easily adjustable for all sizes;  both kids and adults can have great fun for hours.  Designed so that it can be shipped economically by package carriers, it is the perfect gift for the children, grand kids and the whole family.

PlayPal Kids Furniture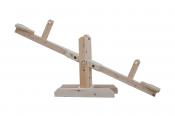 Click to enlarge image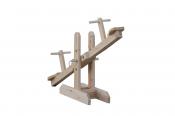 Click to enlarge image